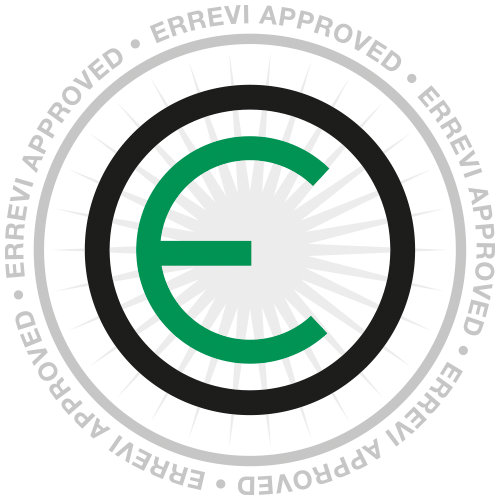 The experience gained in decades of direct production has allowed Errevi to create a guaranteed and reliable network of specialist suppliers, perfectly in tune with the principles to which it has adhered since day one in relation to quality, propriety of action and professional ethics. A dynamic network of suppliers, constantly vetted by Errevi to make sure they maintain the characteristics for which they were originally chosen, quality certifications included.
Errevi pursues a daily commitment to ensuring its customers enjoy the highest level of quality, in particular as regards interchangeability, functionality and durability of all its spare parts, regardless of where they are produced.
A constant commitment to supplying spare parts that are as close as possible to the specifications of the original, providing first class products to the aftermarket in all markets where Errevi operates.
This is why Errevi has created "Errevi approved", an internal process of quality certification based on strict rules that have to be fully satisfied for the products to claim this mark of excellence.
Choice of supplier from within its network most suitable for the development/purchase of the product in question. Forwarding of the original drawing and/or sample.
Analysis of the sample submitted by the supplier before proceeding with production of the complete batch; dimensional control as per the drawing, structural control with the aid of outside laboratories and if necessary control of assembly and durability.
Validation of the product by Errevi with communication to the supplier of any changes/variation and if required control of an additional sample.
Sample checks of individual products on arrival of the batch; forwarding of some of them to outside laboratories to verify that the characteristics are the same as the sample. Making available to Sales of items "approved" by Errevi.
Visiting the supplier several times during the year, to certify and verify production and control standards, improvements and prospects for new investments.
Continuous search for alternative suppliers, able to guarantee a higher quality standard.