"A long productive history as a group, outstanding technical and commercial competence"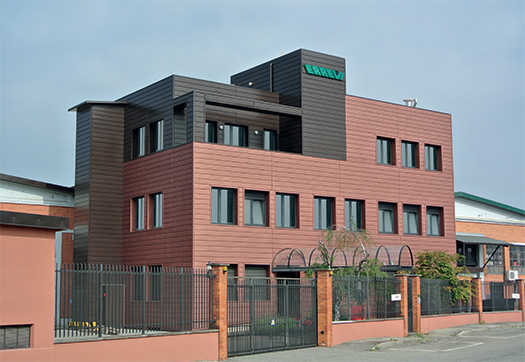 Quality for Europe on the move
Our company is a group of manufacturing, machining and distributing enterprises, quite able to grant a highly satisfactory product up to our nal customer.
Leader in its field
Over the year ERREVI has benn an industry leader, gaining a well earned reputation in the industrial vehicle parts aftermarket for product quality, personal service and excellent availability, all backed up by strong technical support.
Company profile
Your certainties
"For over 45 years, constantly updated and available product ranges"
Company history
Year of Foundation 1971

In June, from the merger of Casber and Ricava, two historic companies operating in the commercial vehicle sector, Errevi S.p.a. is established in the city of Moncalieri, near Turin.

Headquarters in Moncalieri 1972

The company begins to operate in its new headquarters in Moncalieri.

New branch offices 1982

Branch offices are opened in various countries.

Market penetration 1990

Its market shares grow and the company acquires a predominant position in the Italian market.

New Headquarters 1994

The company moves to new premises in Moncalieri.

Certification pursuant to ISO 1998

First ISO quality certification.

Expansion 2004

Storage area capacity grows to accommodate an increase in foreign vehicle ranges.

Outlets in foreign markets 2005

Expansion abroad gets underway, especially in the Eastern European countries. The headquarters expand with the addition of a new office building.

The company today 2019

New IT system for inventory management by means of handhelds.




The company is present as a group in many countries through a network of distributors/importers and suppliers.




Production: a wide range of parts for commercial vehicles and axles, and especially for braking systems and suspension systems. .






Catalogues: continually updated, with specific components for tractors, for the widest variety of trailers, for the commercial vehicle sector.

Our catalogues contain a range of over 6,000 mechanical parts for buses, light, medium and heavy duty commercial vehicles, trailers and semitrailers. Products and parts compatible with the main vehicles in use in Europe, all of them fast-moving and perfectly interchangeable with the originals.